Professionally mass-send SMS without the need for an external server.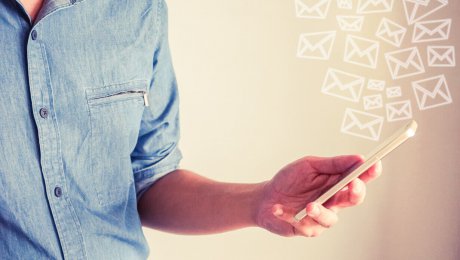 Let's all come to terms that we are becoming a full-time mobile-integrated society. Everyone in the whole world is aware of what text messaging is, and what other way to reach out to people if you were a business? Businesses are quickly getting in line with changing times and are now adopting the use of text messages to reach out to customers. It is a more cost-effective and straightforward way of reaching out to thousands, if not millions of customers. Surprisingly, even though these texts are sent in bulk, they can be personalized for urgency purposes.
Bulk SMS
Bulk SMS, bulk messaging, or bulk text messaging is transferring SMS messages in large amounts to other phone terminals of a predetermined group of recipients. Bulk messaging is used by huge corporations, banks, consumer brands, and media companies. Often, this method of messaging is used for mobile marketing, organizations and the entertainment industry.
Banks use bulk SMS for fraud control in case any criminals are circulating fake emails by asking bank users for their sensitive information. Bulk SMS can alert the users of the scam and not fall victim in the end.
How SMS Gateways Work
SMS Gateway device providers have unique provisions with major mobile carriers all around the world to send two-way SMS traffic. These gateway providers (SMS aggregators) send and receive SMS traffic to and from the SMSC of the mobile phone's network. The aggregators then receive a follow-up of the delivery of the messages.
SMS aggregators are basically SMS gateway providers who have arrangements with huge mobile network providers to send and receive messages through SMS centres.
Direct-to-mobile gateway enables text messages to be sent or received by email through software applications by acquiring a SIM card. Direct-to-mobile gateway differs from SMS aggregators as they are installed on an organization's own network and connected to a local mobile network.
This is done by acquiring a local SIM card from the local operators and installing it in the gateway.
An SMS Centre (SMSC) handles the passing of text messages for major telecom carriers. All SMS messages are sent from a mobile phone reach the SMSC to regulate the whole process. The SMSC then forwards the message to the recipient, unless the recipient is off, then it will be stored until they get back on.
Bulk SMS Software
Software has to be used to send and receive bulk messages. There are many types of software packages designed for this platform. Software company packages give users the ability to send messages to as many phone numbers as possible.
A wide majority of software applications are made to be used with SMS that enables the user to upload mobile phone number lists with the use of CSV or TXT file. More advanced systems can delete any repetitive numbers automatically. Other advanced systems are programed to authorize all the numbers before the messages are sent.
Personalising your SMS messages goes beyond addressing your customers by name. It's all about communicating to individual customers with fields that are unique to them. Personalising your SMS could be the move that gets you to the next level from being a brand to being a brand that people can count on.
Other established software features are designed to enable users schedule messages to be delivered on strategic days and time. Bulk messages can also be sent on national or international mobile networks as long as the provider uses an international platform.
Who Uses Bulk Messaging?
Bulk messaging is used by enterprise firms (both corporates and SMEs), political base, schools, research firms, commercial institutions, clubs and their members, freelance marketers, banks, government institutions, and others. SMS Messaging (Short Messaging Service Messaging) enhances customer engagement, market products and services, and pass on urgent alerts and notifications to subscribers.
With the advent accessibility of billions of people in the world to SMS-capable smartphones, many businesses now have the chance to extend their reach through bulk messaging.
How Is Bulk Messaging Used?
With this very effective communication tool, SMS messaging offers businesses looking to pass important information with various advantages. Here are four realistic ways in which bulk SMS messaging is incorporated:
Digital Money Transfer
Using a digital money transfer provider enables users to send money, pay bills, and reload mobile tariffs for family and business colleagues all over the world. With the use of bulk SMS, the mobile transfer provider can send a real-time transaction update to both the sender and recipient.
Retailers
International retailers such as Walmart send bulk SMS messages to all its customers notifying them of daily discounts – which are redeemable for a certain period of time. Instead of shouting to the customers in the store, it is a better alternative which improves customer turnout by offering them better incentives.
Bulk SMS Messaging Improved With Clouding
There's a lot to look into when using a mass notification solution within your customer management software. Integrating your communication program and mass texting as a customer service initiative or marketing tool demands specialized software. To deliver the best customer experience, using cloud communication APIs to send SMS messages is a better solution. Here's why you should engage in bulk SMS messaging with a trusted cloud service provider:
Global Access
A dependable global carrier network is one reason businesses turn to cloud providers. Reliable cloud providers have reputable relationships with worldwide telecom providers that have experience relaying billions of messages worldwide. Cloud providers also offer multiple routes to major carrier networks which helps deliver messages in the required timeframe.
Flexible Pricing
Cloud providers offer package deals that change as your business needs grow over time. There are cloud providers who offer flexible pricing models that accommodate the exact amount of messages being sent, and nothing more than that.
Diverse Software Features
Cloud providers also offer more than just bulk messaging. Instead of just sending word texts, there are better ways of sending MMS (Multimedia Message Services). This allows you to be more inventive and picturesque in marketing.
Conclusion
Personalization is the secret to building customer loyalty. The tools to build customer relationship are right in front of you. SMS bulking is one way to bring customers closer and get them more engaged.