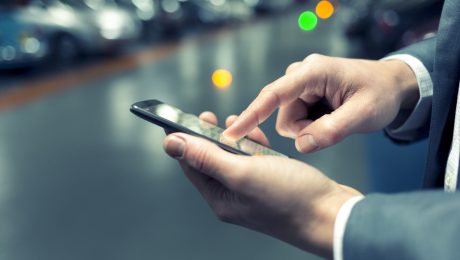 MARKETINGSMS  CUSTOMER SERVICE | SMS FOR PROMOTION AND NOTIFICATION SUCCESS STORY – AMBER CAR LEEDS
Customer:
Amber Cars was founded in 1987, the largest private transport car for hire company in Leeds UK. The company specializes in offering world class airport pick up and transfer service, day trip, excursions and General Taxi work.
Need and requirements:
Amber Cars needed a way to better communicate with their customers and potential customers. They found out that SMS can provide them all their requirements, from sending marketing campaigns promoting the business to providing customers with a higher level of service by sending notifications on the status of their orders.
The solution:
Amber Cars utilizes multiple Hypermedia SMS Servers (HG-7000), taking advantage of the smart API to integrate the SMS servers with Amber Cars' tailor-made SMS application. Using
Hypermedia's SMS server, Amber Cars can now offer their customers a superior service and a more effective way to communicate. Some of the services Amber Cars can now offer to their
customers include:
1. Sending price quotes to costumers after requesting a quote using Amber Cars web site.
2. Notifying customers on new campaigns and special offers.
3. Notifying costumers that the requested vehicle is on the way to costumer's location, and supplying the name and details of the driver and type of vehicle.
4. Notify the costumer that the vehicle has arrived and awaits the costumer at a specific location.
5. Keeping the database (list of costumers and customer information) secured.
Implementation of the solution:
Amber Cars took advantage of the unique master/slave topology that Hypermedia SMS server has to offer. The SMS gateways were installed in various locations in the United Kingdom. All
are managed through one central interface.
Benefits:
Costumers are now notified of special offers creating new business opportunities. In addition, customers now enjoy a superior experience by being guided and tended to all along the service.
By having Hypermedia's SMS server, Amber Cars have the flexibility to fully control their customer base information and have the messages sent to them without the need to be
dependent on aggregators or SMS suppliers.
Customer quote:
"We chose Hypermedia because of their willingness to work with us to develop this solution. At every stage they have been on hand to help our development team. The HG-7000 gateway is
reliable and twice the speed of our previous Gateways and easy to configure. It is great to work with a company so willing to improve their product." Andrew Pennock, Managing Director,
Amber Cars Leeds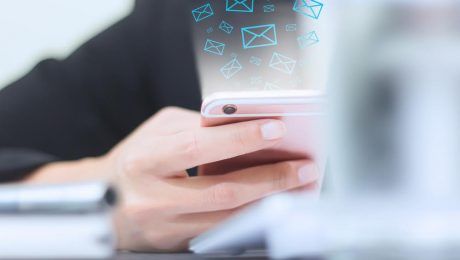 Success story –Joel Towing
Customer:
Joel Towing-Miami, Florida USA –a small company comprised of two brothers and a father began their operations with a main focal point of purchasing older vehicles in rough shape and crapping them for their metal and parts. To some in the Hialeah community this is a god-send as the monies paid heavily outweigh the baggage that comes with keeping a rusting vehicle on the ront lawn. Many vehicles purchased are not in running order, have insect infestations, and some even house the local rodents. Bottom line, if it's got metal, they'll take it. Usual purchase prices range from $300-$450 depending upon the size/weight/condition of the vehicle.
Need and requirements:
Knowing their niche market, the next step was to market their services to the population. Since inception,most of their clientele has been referred to them by previous customers and through word-of-mouth advertising. While these are inexpensive ventures in marketing, they hardly provide a continuous influx of interested parties. Contemplating different alternatives to gain more exposure in the ever expanding competition, the Joel brothers found it difficult to get the competitive edge.
Advertising this day andage has become superfluous, so much so that our minds are bombarded with messages thousands of times a day to the point where evolution teaches us to tune them out. Ever see a commercial that intrigues you maybe through laughter or contemplating thought where the next minute later it becomes an exercise just to remember the actual brand or product being promoted? Happens to all of us. So the question is, how can an advertising message be most effectively delivered where one is able to cognitively recollect the brand or company? The answer is SMS messaging.
The solution:
The Joel brothers, in a stroke of genius,got note of this tactic and began their research. Their findings discovered the huge opportunity to market their services to the local community. Ican at this point bore you with all the statistical data uncovered as to how likely someone is to respond to SMS vs. email, and how more immediate such a response is,but statistical evidence only tells a small part of the story. Experience will tell mostof it. Without any prior knowledge in marketing or SMS technology and on a whim and confidence in their initiative, the Joel brothers purchased an HG-7000 SMS Gateway with Campaigner software from Hypermedia and began the arduous work of building their client database. Once completed,they began their campaign advertising their ervices through SMS text messages.
Benefit:
In a period of 3 months and 4 gateways later, they are basking in their success – increasing revenue by 70%. The break-even return oninvestment on most advertising programs can take months, for Joel Towing, it took a couple of weeks. Now that business is up, the brothers are not looking back on their decision;in fact they have broadened their revenue spectrum to advertise forother on-competing companies via SMS.
Customer quote:
Joel Martinez, CEO of Joel Towing "Hypermedia SMS system provided us with an affordable and extremely effective marketing platform. Taking advantage of SMS communication as an cceptable and personal form of communication we were able to create an extremely targeted, cost effective and direct marketing tool to provide us a significantedge over our competitors. We were surprised by the response we received and our turnover grew by 70% within three months"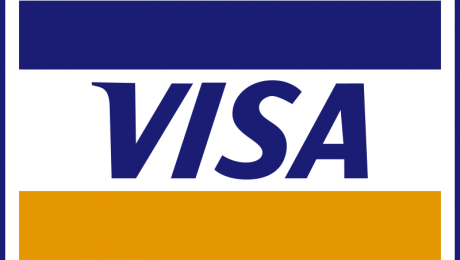 MOBILE SOLUTION HELP GLOBAL RETAIL ELECTRONIC PAYMENTS CUT TELECOM COSTS SUCCESS STORY –VISA
Customer
VISA is the largest retail electronic payments network in the world and is one of the most financial services brands recognized internationally. VISAfacilitates global commerce through the transfer of value and information among financial institutions, merchants,consumers, companies and government agencies.
The Request
VISA was looking for a solution to cut their telecom costs and improve cost control on its phone bill. VISAidentified several key requirements for any proposed solution which included:
• Transparency:the solution shouldmaintain existing user dialing habits and business communication patterns.
• Call quality:the solution would have to maintain superior voice quality.
• Ease of Deployment:the new solution would need to interface seamlessly with the existing telecom environment (Avaya S872 PBX and APC Avaya Proactive Contact version 4.1.2).
• Set Up:Minimum downtime on set up and on operation.
• Upgradable:Retain the option to seamlessly grow in the future.
The solution
Technovoz, Hypermedia'slocal partner in Argentina,took the task of tailoring a perfect solution for VISAbased on the Hypermedia HG-3200Dual PRI GSM gateway. Four Dual PRI GSM Gateways were installed at VISA's call center in Argentina.Hypermedia's unique gatewaydesign allowed them to beinstalled in between the predictive dialerand the PSTN. The GSM Gateways made all the intelligent call routing decisions and were transparent to the PBX, making the installation fast and easy and enabling VISA to immediately benefit from advanced, integrated LCR capability and to achieve major cost savings on call costs.
This (in-line deployment) configuration saves VISA30%-40%on their Fixed-to-Mobile calls because they are re-routing all fixed-to-mobile calls to cheaper mobile–to-mobile calls.
The Result
VISA'sGSM Gateways implementation fulfilled all of its requirements. Users needed no retraining, and no modifications were required to its telephony infrastructure (PBX & Predictive dialer), and call quality remained as high as it had been before.