Saturday, 20 January 2018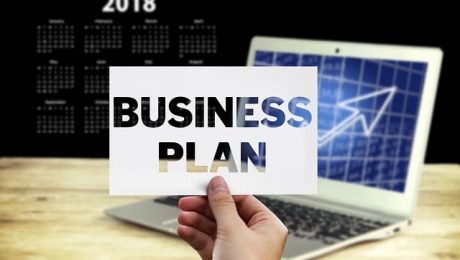 How to start a Call Termination Business
First of all, Before we talk about Termination Business, let's begin with a brief explanation on what "Call Termination Business" actually means.
In the telecommunications industry, call termination is the process of completing a call on a specific network, after receiving it from outside of that network. In recent times, however, it has become synonymous with the process of replacing the majority of that call's path with a cheaper one. This is a very brief explanation on what Termination Business offers.
We'll use a simple scenario, as an easy example:
Let's assume we want to make an international call from the U.S to Thailand. From the U.S it's a Local wired phone line, whereas the Thailand end is a cellular phone. For simplicity's sake, let's just assume that the caller pays 1$ per minute, which is a rather expensive rate.
Nowadays, there is an option to transfer a phone call through the internet, using a technology called VoIP, which stands for Voice Over IP. VoIP allows us to do just that – take a voice call, transform it to IP traffic and send it over any IP-based network, i.e the Internet
The only thing left to do is to connect (terminate) this call to the destination cellular phone. We need a device connected to both the Internet and the local cellular network, which will receive that VoIP call and connect it to the destination number. That is where the Hypermedia VoIP gateway comes into play.
So – back to our example: We can take the call directly from the caller in the U.S. or from his local landline provider, cut out the international carrier that still uses traditional, expensive, voice networks to connect its calls and replace it with a relatively cheap connection to the Internet (both in the U.S. and in Thailand) and greatly reduce the cost of the call.
Now the big question arises: how does one make a business plan based on this knowledge and builds a working business according to these newly acquired concepts?
In this article, we'll try our best to help you understand the basic principles of building a Termination Business from the ground up.
There are several things we first need to examine in a termination market, before we can establish that it's potentially a profitable one:
Demand
Local cellular providers' costs and performance
Cellular providers' pass-through costs (AKA Connectivity fees)
International call rates
Demand
The first step is to verify there's a demand for incoming international calls. Simply put, whether people are making business or personal calls to that country.
An example for such a demand would be if we know that a certain country has a large community of foreign workers or immigrants from another country, who call their families back home. Another example would be extensive business ties between two countries. In both cases it will result in a large volume of calls between them.
The next step will be to measure how much demand there is for calls, so we can estimate the potential size of the market and our Termination Business potential share in it.
Cellular providers' costs and performance
First, we need to examine how well do the cellular providers perform. Do they suffer from congestion during peak hours? Do they have reception problems in the area where we plan to set up your gateway? Do they have audio issues, problems with completing a call or have a lot of disconnects? It's important to answer all of these questions, before choosing the local cellular provider(s) for our termination business.
The next step will be to check the local cellular rates. As mentioned before, it is essential to our business plan to know in advance the costs for routing international calls within the country to a specific endpoint (cellular or landline), so as to ascertain it will be profitable. Even the best provider with absolutely no issues doesn't help us at all, if it means we'll have to pay it more than we earn.
Cellular provider's pass-through costs (connectivity fees)
Once we've decided a specific market is profitable enough, it's time to go deeper and check the interconnection rates between providers.
Why is this necessary?
As it is typical in almost every country, there is usually more than one cellular provider. We strive to lower our costs and therefore have to see what the costs for interconnecting calls between different operators are.
For example, in some countries it's common to find providers offering plans with fixed monthly rates and unlimited calls for all local destinations – landlines, other cellular providers, etc. In this type of scenario we can use a single provider and install one SIM\line for every connection with no concern for the type of connection (landline, cellular) or the provider to which the destination is subscribed. In more complex scenarios, there is a variety of monthly plans for each provider.
It could be customary for a specific provider to charge by the minute\second for all calls or just those outside of its network and have unlimited calls within it. Perhaps there could be different plans for weekends, specific time of day (lower rates for off-peak hours) or even specific population groups (the elderly, people who work for the emergency services, family plans, etc.) we should take this into account when making our business plan.
In these scenarios, we need to install the appropriate hardware that supports variety of SIM cards/landlines. That will allow us flexibility when routing a call and help us reduce our costs and maximize our profit.
International calls rates
We talked earlier (in the 'Demand' section) about locating countries which will have a large volume of calls to the country where we place or gateway. Now it's time to check the costs of traditional international calls from those countries.
Why is this important? 
Our Termination Business depends on offering the same service at a lower cost. After calculating our costs – both the Internet connection as well as the cellular provider – we can determine how much cheaper a call going through our gateway will be, compared to a traditional international call. In the example above we spoke of 1$ per minute for a traditional international call from the U.S. to Thailand. After all is said and done – we manage to complete that same call for 73 cents per minute and the difference is 27 cents. We offer the caller some of those 27 cents as savings and keep the rest as income. This is our whole business plan in a nutshell.
Now that we understand the basics of a proper business plan for Call Termination Business , let's get to the technical aspects of actually building it.
Our Checklist is:
Hosting
Cellular reception
Landline connection
Internet connection
SIM cards
Acquiring the proper hardware
Hosting
We have to find an adequate storing space for our equipment. It could be anywhere that has power and an Internet connection; however – a professional hosting site like an ISP's co-location or a server farm is highly recommended, as they provide continuity of services, like power and Internet connection, as well as providing climate control, site security, etc. The bare minimum is one squared meter with power and an Internet connection.
Celluler Reception
The next and obvious requirement is that this storing space will be in an area with adequate cellular reception by some, if not all, local cellular companies. Without this we won't be able to cost-effectively route calls to these networks, unless your business plan allows for the exclusive use of a PRI connection.
Landline Connection
To connect international calls to local landlines, it's best to use a PRI connection from a local telecommunications company, unless cellular rates allow for the exclusive use of a cellular line, in which case you'd be able to cut down your monthly expenses by forgoing the PRI connection. Note that in certain places these types of connection can only be installed in main business areas, as a matter of policy or due to technical constraints.
Internet Connection
A high-speed symmetrical internet connection with a low latency is highly recommended.  The required bandwidth should be based on your estimate of the amount of concurrent calls the gateway is expected to handle and we'll discuss on how to calculate the needed bandwidth in a separate article.
SIM cards
Next, we'll purchase SIM cards from the cellular companies that offer the best coverage and prices in the vicinity of our gateway's physical location. In the vast majority of cases we'll prefer to use more than one company.
Acquiring Proper Hardware
Based on all of the above, we'll purchase the proper hardware from Hypermedia. A Gateway with cellular cards and if you want to connect to a PRI and not only use cellular, you'll require a gateway that also has one or two PRI ports.
Accomplishing Call Termination Business 
After we completed our checklist, we'll configure and optimize our hardware to route the call in the most cost – effective way. The Hypermedia Gateway can be configured so that when a VOIP call reaches it, it will be analyzed by source and destination and routed accordingly.
For example, a VOIP call which is addressed to a specific cellular provider will go out a SIM purchased from that same provider, in order to keep the costs low.
Furthermore, the hardware chooses by default to connect the calls in a way that will maintain the best quality possible.
Advertising our newly built service
Once we have accomplished all of the above and have a functioning service that can provide call termination, it's time to offer it to potential clients. How do we advertise to the world that we provide such a service? How do we get calls to be sent to our hardware and provide us with revenue?
Well, it's not as hard as it seems. Actually, there is a strong demand by telecommunication companies around the globe for just such services that allow them to connect their calls for a lower cost.
We've established a route to a specific country, and all that's left to do is to contact these telecommunication companies and draw their attention to our service. Trust me, if you can lower their cost by even a few pennies per minute, they will be excited to hear about it.
How do I get their attention? How do I approach them?
There are conventions and exhibitions around the globe specifically for this type of industry and these companies send representatives looking for service just like yours.
There are also special Internet forums discussing local services, offering routes or looking to buy them. Telecommunication companies usually scour those forums, so you can advertise there and they will approach you, even sooner than you might expect.
The billing period for payments in this business is usually weekly or monthly. At the end of the agreed-upon billing period, the operator sends payment for the amount of minutes that were transferred through your route.
The most common methods of payment are PayPal or a wire transfer, but any conventional method of payment in e-commerce can probably be used.
And that is basically it! You can now start and run your very own call termination business.
---
How to start a Call Termination Business
Locate Potential Business Target Locations
Assess DEMAND.
Analyze Current and planned Local\international call's COSTS
Locate suitable Business Location with the needed infrastructures.
Purchase appropriate Hardware Equipment.
Advertise
Good Luck