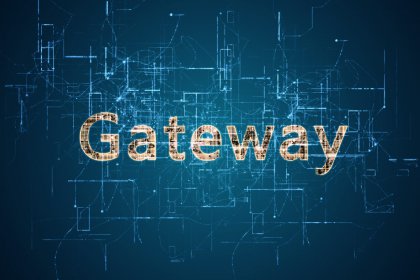 The Best SMS Gateway
An SMS Gateway is an appliance that allows its users to send SMS messages, from either a web browser or some other form of API, to a cellular network and can also serve as an international gateway for users with roaming capabilities, which enables SMS communication beyond the home network.
SMS gateways can eliminate problems arising from the fact that different wireless providers offer a variety of branded/proprietary communication protocols. E.g.: Nokia has an SMSC protocol known as CIMD, while CMG has its own protocol called EMI. It is impossible to connect two SMSCs if they do not support the same SMSC protocol. This is where an SMS Gateway comes in by being placed between two SMSCs to tackle this problem. The gateway acts as a transferring agent and seamlessly transitions from one protocol to another. All that needs to be done is modify the settings of the SMS Gateway. A source code change is not even necessary. Using the hypermedia HG-7000 will shorten the development time of the application's SMS text messaging.
To connect to an SMS gateway, you can use an SMSC protocol such as SMPP or CIMD and some SMS gateways support an HTTP/HTTPS interface which makes it easier to use SMSC protocols, however, there are fewer SMS gateway features to use because some may not support sending pictures using an HTTP/HTTPS interface.
Other than using a direct connection to an SMSC's wireless carrier, one can receive and send text messages on a computer by using a mobile phone or GSM/GPRS modem. Your SMS text messaging application has to establish communication with the mobile phone or GSM/GPRS modem utilizing AT commands.
Open Source SMS Gateway Software
An SMS Gateway has a lot of functions in the messaging system. It can be very complex and expensive, but fortunately, there are free open source SMS gateway software packages that can be downloaded over the web.
The Best SMS Gateway
 Hypermedia SMS gateway device

Enables the creation of bulk SMS campaign in a matter of minutes

Hypermedia's unique SMS solution is an on-site (premise-based CPE) solution

An alternative tool to SMS aggregators or SMS resellers

No need to have a 3rd party handle your sensitive business data