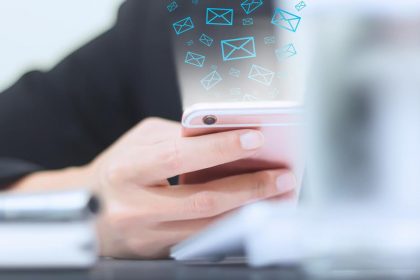 Bulk SMS Marketing
In our ever-advancing world, which yesterday's new born technologies chase and eliminate technologies that were hardly developed couple months earlier, one may wonder whether an aging technology such as SMS has a right to exist using bulk SMS marketing.
Well, there are not enough words to describe how wrong one might be. The number of ways to implement SMS nowadays seems endless!
I'll describe some in a glance. In a scenario where you run a business offering a service, which clients subscribe for a specific period. When the end of that period draws near, you have some options to retain them as customers. Some companies hire representatives who call them, a method what is both costly and ineffective; Some people do not like to talk on the phone or flat out refuse to do business that way. Perhaps the incoming call might feel imposing to the client or catch him at an inconvenient time, which will cause him to end the call abruptly without extending the service.
A cost-effective and less imposing way to deal with that scenario is  to send automated rich advanced texts to those clients via SMS with links to your website. This procedure is hassle free for the service provider and a lot friendlier to the client, as he can check that message in his own time, ensuring that this potential client will actually be motivated and moved to an action without bothering him too much.
Bulk SMS Marketing Implementations
SMS can be implemented in many types of businesses and for a wide variety of purposes:
Banks – sending One-Time Passwords (OTP) to the customer's mobile phone via SMS, utilizing it as Two-Layer security mechanism.
Finance Companies – sending instant periodical reminders of outstanding balance due to customers
Cab Services – sending updates to the clients with ETA of a cab or alerting them that it has arrived.
Hospitals – automated scheduling and queue management.
Colleges and Schools – notifications and reminders of events, tests and grades info.
Automated Systems – online status monitoring and automated SMS alarms in case of crisis scenarios to the system's admins.
Lottery and Gambling agencies – sending automated notifications of winnings.
Political Campaigns – updates on rallies or simply reminders to vote.
Government's emergency announcements –notification of severe weather or natural disasters.
And so on, the number of uses for automated SMS systems are endless, and growing.
Bulk SMS and Sim Box solutions
HyperMedia Systems is amongst the world's best bulk SMS and Sim Box solutions manufacturers. Hypermedia develops unique SMS Gateway, APIs and standalone SMS systems that allows you to send Online Bulk and personal SMS messages.
HyperMedia's bulk SMS marketing product were built with simplicity in mind to best fit customer's needs, but we always had developers and integrators in mind. Thus, we've developed a very robust, open and flexible SMS API.
Unlike other manufacturers, we don't just send your messages, we give you a whole set of tools to manage and control your marketing campaigns, ensuring they are successful. Our web platform gives you plethora of advanced tools such as detailed reporting, scheduling, sub-accounts, permission control etc.
Hypermedia supports a wide range of technologies and interfaces. In fact, we are very flexible with our clients implementing custom-made solutions to integrate with existing technologies and platforms the client may already own ensuring a smooth integration.
A very brief list of the technologies and platforms our SIM servers support:
Tivoli Systems
Cisco CallManager
Cisco ISE
SolarServer Orion Network Performance Monitor (SNMP)
MS Exchange (All versions)
MS Active Directory
MS Outlook (Send SMS through the client to single contacts and distribution lists with designated rules)
Send SMS form SMTP Servers to single contacts and distribution lists
Remote Access through Telnet or SSH to use CLI
Supports multi-user access with groups with custom permission levels.
Web UI access for managing and customizing the SMS server in http/https access.
Advanced and rich report system.
SMNP support
JSON/TCP
HTTP Access
Complete Web Applications sets
Automatic failover management with a possible use of up to 32 SIM's for each device
Omni-directional antennas
Summary
HyperMedia has years many years of experience in the field of Bulk SMS and SIM servers. We strive to lead the market in every aspect with innovative solutions and competitive prices.